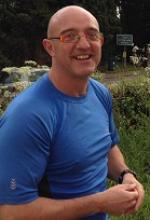 Owner/manager/trainer/coach
I qualified and trained with Cannons Health and Fitness which then became Nuffield Health and Fitness. My experience has shown me that the larger gym chains use this industry as a conveyor belt to churn out average personal trainers to be sales people, and solely generate money, rather than put the experiences of people first. I cannot work like that. I very quickly went self-employed and have been a freelance personal trainer for over 10 years. I set up my own small 1:1 personal training studio in Yeovil and this quickly showed the benefits of a bespoke training facility.  It also gave me the confidence to pursue my vision of a specialist personal and group training facility like no other.
So I started up SPFit Sherborne in July 2015.
My sporting highlights were undoubtedly at Loughborough University where I studied Physical Education and Sports Science. But so much has changed since then in the world of sport and fitness. I also spent over 10 years as an accountant in public practice, before that light bulb moment when I realised that I needed to return to the fitness industry over 10 years ago. Ever since then I can honestly say that I am living the dream, I really do love what I do, just ask my clients.
But something was always missing. Even though I have worked as a freelance trainer in big chain health clubs and small private gyms I became increasingly frustrated by managers who did not really understand personal training and their own members.
Not now. So when the opportunity came to open my own training facility my whole family agreed we had to go for it. But we had to do it our way and love doing it.
So we have created a "real" club where we are dedicated to providing you, the members, with the knowledge and skills to achieve your goals.
But unlike anywhere else that I know of, whilst we drive the training ethos, the members can drive the direction. This can include requesting anything from nutrition seminars, specific group training sessions and voting on the next equipment purchase. We have a members' committee and actively encourage your direct involvement and suggestions in the services we provide.
I am fully aware that my dream will be difficult to achieve and will be a constantly evolving process. And that is why you, the members, are a vital part of the team.
Qualifications
Bsc (Joint Honours) Physical Education and Sports Science degree (Loughborough University)
Advanced Exercise Nutrition     
YMCA Fit Level 3 Personal Trainer Award  
Advanced Indoor Cycling Instructor   
Circuit Training Instructor  
Advanced Kettle Bell Instructor   
ViPR Instructor     
TRX Instructor/Human Trainer Instructor
BrogaUk Instructor
BOSU Instructor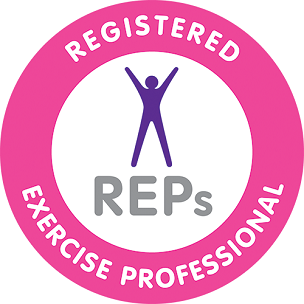 Previous jobs: Royal Marines, Financial Advisor and Accountant / Auditor, Gym Instructor and Personal Trainer at Cannons Health Clubs. Freelance personal trainer training people in their homes, in the outside environment and renting space at Nuffield health and Fitness and Holbrook House Hotel Health Club.
Guilty pleasures: Italian small plates at The Plume, a good curry and a cheese board. I also like a drink or two at the weekend and a particular favourite is brandy in a warmed glass!
Favourite Film: The Great Escape and Gladiator
Something You May Not Know… I was adopted as a baby. I was Club Captain of Loughborough University Students Men's Hockey Club.
Favourite Exercise: Cross training (my take on Crossfit) – I love to combine big lifts with high intensity cardiovascular training.
Goal for 2019:  Broga  - in 2017, I set a new personal best of 15 pull-ups and in 2018 at the age of 49, I beat it achieving 16, but my priority for the last three years has been to improve my flexibility more than my strength. I set myself a goal in 2017 of being able to do a full 'plough' by Christmas which I didn't achieve, however I just managed it at the end of 2018. The 'plough' is a yoga pose to improve spinal flexibility. I am very proud at the age of 49 to be able to do 16 pull-ups, but as a result of a previous back injury (3 prolapsed discs), being able to do the 'plough' has given me greater satisfaction than doing 16 pull-ups! Goals change as you get older and your life changes. So, can I do the 'plough' by Easter 2019 with my hands interlocked behind my back on the floor, which is the next level of progression for me?