Our Personal Training Studio is NOT a GYM!
Please be under no illusions, we do not want your training experience to be anything like it would be if you were to train in a gym.  
Are you aware that:
12% of the UK population are registered gym members.
90% of people who are members of gyms don't get results!
90% of people who hire a personal trainer or attend a group training program do get results!
The fitness industry has seen a huge shift away from exercise based in gyms – this is partly due from an increased awareness of how to exercise without big and bulky equipment and the benefits this brings. The buzz word throughout the industry is functional exercise. We do not have rows of machines, instead we have OPEN space; space to teach you how to use your body as your machine.  This is the primary tool that you should concentrate on training!
Our Personal Trainer is a highly-qualified weight loss, corrective exercise and strength coach, who has all the facilities and equipment  needed within the studio to deliver both results and an extremely enjoyable, stimulating and varied workout experience for all.
Our private studio is based in the South West Business Park in Sherborne by the railway station. It is less than a 5 minute walk to both the centre of the historic Abbey town of Sherborne and its 2 famous castles set in the beautiful surrounding countryside  just outside the town.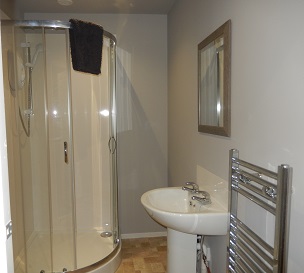 It is very easy to access and we have plenty of free parking, two private shower rooms and access to a private consultation room for your reviews, goal setting and new programme design.
We also have links to a number of complimentary therapies to support our functional health and fitness program. The range of services and practitioners that  we have established  a working professional relationship include; acupuncture, chiropractic, sports massage, physiotherapy and rehab for many sports injuries and other conditions.
We also have a chill-out area with wi-fi with a coffee machine and protein shake blender to allow you to just kick back and unwind after your workout.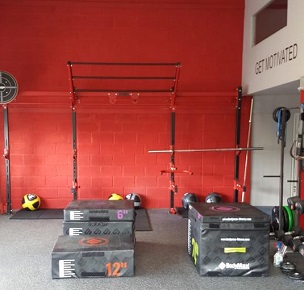 STATE OF THE ART TRAINING FACILITIES = FUNCTIONAL TRAINING WITH A PURPOSE
Our brand new training facility is unlike anything you will have experienced before, there is no busy big box gym and no waiting around for equipment.
THE BEST EXPERT COACH
We have only The Best Expert coach to guide you through each session with a "tailored to you" bespoke programme that will fit into your busy lifestyle.
JOIN A GREAT COMMUNITY
You will be joining an ego-free, friendly community of like-minded people that will support you through your fitness regime. Whether you want support, friendship, motivation, knowledge, competition and even comedy, our members will be sure to give you everything you need. We have members with such a wide variety of backgrounds and personalities it is truly amazing.  This creates a culture of togetherness and diversity at the same time ,which is going from strength to strength.  We are a real team and insist everyone plays their part.
We will start to achieve your body and mind's full potential.